Nonprofit Spotlight: FACTS to Thrive
Diverse aspirations under one roof
A few years ago, Tamiko Leverette, a teacher, began to talk with family and friends about their unique volunteer values and aspirations in their communities. One friend wanted to teach CPR to teachers. Another wanted to focus more on adult literacy. Tamiko herself had taught classes at Goodwill in financial literacy.
While all of these different motivations involved various skills, Leverette realized that they could all carry these teachings out under one roof. From there, FACTS to Thrive emerged. This nonprofit, founded in Atlanta, came to light with the unifying goal of helping community members thrive by learning skills that they did not have the opportunity to learn earlier in life.
What programs do they offer?
FACTS to Thrive decided to give participants, many of whom are working and middle class, the option to enroll in 7 different programs:
Financial Literacy
Technology
CPR Training & Certification
Nutrition
Job Training
Civil Liberties
Small Business Support
Program highlight
One program that stands out is FACTS to Thrive's Technology program. Since Tamiko's mother volunteered with a local senior living community, the organization decided to offer a course in technology education for the senior residents. Within an hour, 70 seniors had signed up. The program spans over six weeks and consists of different classes to teach participants how to use their mobile phones.
By the time the pandemic had arrived, Tamiko remembers the gratitude of families of these seniors who were now able to communicate with their loved ones. It became their only means of communication at the time, as the pandemic had changed the way in which everyone communicated and used technology as a whole.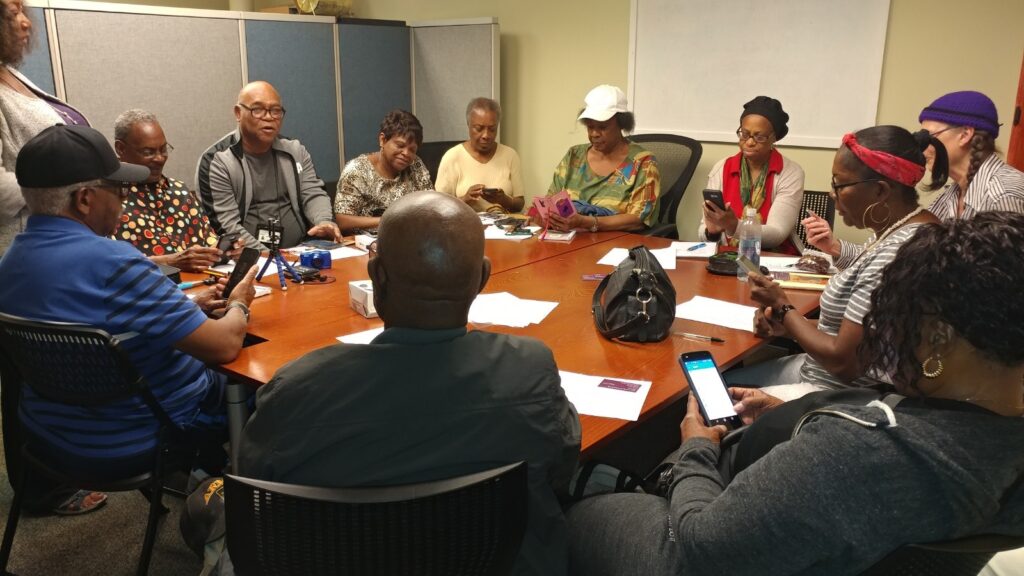 Making the needed changes
While FACTS to Thrive has helped a lot of its participants in COVID-19, it also needed to adjust to the new normal as well. Before the pandemic, all classes took place in person. "We had to go into the same learning curve as every other nonprofit," Tamiko explained. "It forced us to decide the need for it right then and there." Nowadays, they hold classes online, and will continue to hold more classes in the months to come.
FACTS to Thrive's Impact
Because they've proven so unique in the way they offer their services, FACTS to Thrive has seen a huge impact wherever they go. Aside from the senior technology enablement mentioned earlier, the organization has seen over 200 people go through their business plan course. Fifth Third Bank has now granted sponsorship for their financial literacy classes and has volunteers come teach them. Though they started in Atlanta, they have seen participants in Washington, D.C. sign up as well.
What changed with 48in48
"If it wasn't for 48in48, we wouldn't have gotten that corporate connection to Fifth Third Bank," Tamiko mentioned. Since the launch of their website at the Women's Build Event in April of this year, they have instilled new partnerships and opened up a new portal for donors to give back. "We were all word of mouth before our website," she added. "48in48 allowed for new connections to be made through both donors and volunteers." With a fresh new site and budding connections as a result, FACTS to Thrive has nowhere to go but up.
Are you interested in helping nonprofits like FACTS to Thrive? Sign up here to volunteer with 48in48 at an upcoming event!