Donating your time and professional skills fuels the growth and impact of nonprofits
48in48 unites passionate marketing and technology professionals to create 48 free websites for nonprofits in powerful 48-hour events. Join our transformative initiatives focused on women's empowerment, social justice, and global impact, and be part of the movement that propels nonprofits forward
48in48 is a 501c3 organization, our mission is to mobilize marketing and technology volunteers to serve nonprofits worldwide. 48in48 signature events empower nonprofit organizations with tools they need to be more successful in achieving their mission by building 48 nonprofit websites in 48 hours.
We are looking for volunteers to support:
Join 48in48 as a volunteer online or in-person and become part of our incredible Build Teams, the heart and soul of our organization. These dedicated teams of 5 volunteers work tirelessly over our 48-hour weekend to build exceptional websites for one or two deserving nonprofits. It's a transformative commitment that leaves an everlasting impact.
Our Build Teams are hybrid powerhouses, requiring a diverse range of skillsets to create digital magic. We need talented skills-based volunteers like you to fill vital roles such as:
Project Manager
WordPress Designer
Content Manager
UX/UI or Graphic Designer
Digital Marketer
Together, we'll create an online masterpiece that amplifies the missions of our nonprofit partners.
Whether you're an individual ready to make a difference or a group of like-minded souls looking to create a lasting impact, you can be part of our remarkable journey. Register now for these online and virtual volunteer opportunities, and let's shape a brighter future together.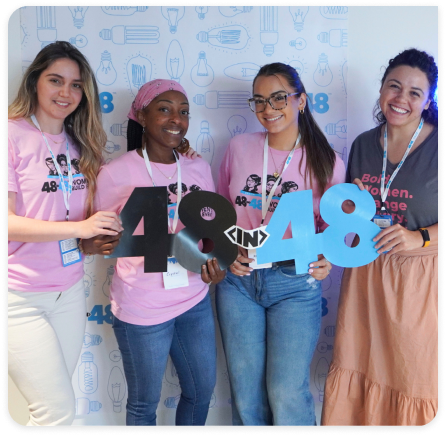 In our mission to create transformative experiences, we have additional opportunities for passionate volunteers to join our esteemed Support Teams. These dedicated individuals provide their expertise over the weekend, making crucial contributions to our projects and the nonprofits we serve. These commitments are shorter than 48 hours, but their impact is immeasurable.
Join our team of talented professionals who specialize in various key support roles:
Search Engine Optimization
Quality Assurance
Accessibility
Help Desk (WordPress Support)
As part of our Support Teams, your skills will play a vital role in shaping the success of our initiatives. Embrace these unique virtual volunteer opportunities or stop by in person and make a lasting impact with us.
Reach out to our Volunteer Recruitment Manager at [email protected] with any questions about getting involved!
Volunteers join us from all around the world for every event. Visit our Nonprofit Hub to see examples of sites we have built together!
48in48 Volunteer Impact Since 2015
Once you register in our volunteer portal, you'll gain access to our Volunteer Coursework, a brief yet invaluable orientation that equips you with the necessary knowledge. As you successfully complete the coursework, you become eligible to join one of our dynamic teams of skills-based volunteers. Within two weeks of the event, your team will reach out, introducing you to a nonprofit partner and providing essential resources for the upcoming build.
If you have any questions along the way, our dedicated Volunteer Recruitment Manager, ([email protected]), is here to support and guide you throughout this experience.
"There is no limit to what we, as women, can accomplish" ~ Michelle Obama
The Weather Company
"48in48 is by far my favorite volunteer activity .....  I look forward to seeing the results and I am always blown away by the quality of the new websites and the dedication of all the volunteers."
Rooth Blackman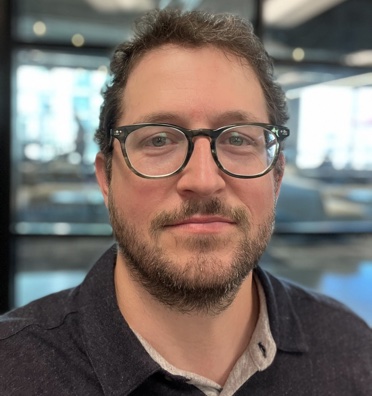 Slalom
"I've seen first-hand how the impact of 48in48 goes far beyond websites and weekends. Community and connection are at the heart of this experience. Participants receive a life-impacting experience that expands their personal skills and promotes servant leadership. Individuals return countless times and grow into leaders of teams while non-profits are inspired and energized by their efforts. "
Andy Harrison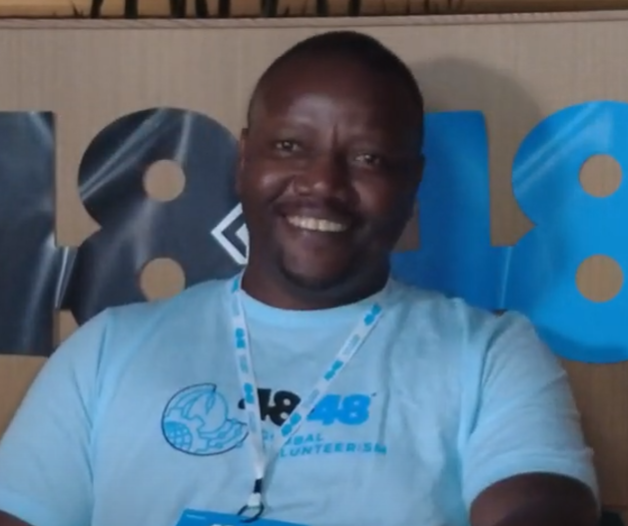 General Electric
"48in48 is a lot of fun, You get to meet a great team of people from all over the world. The magnitude of bringing so many people together to serve nonprofits is incredible. There is always an opportunity to make a difference no matter what your skill set. "
David Wakhisi
Every Girl Shines
"I LOVE volunteering with 48in48. The amazing work that happens in one weekend is mind blowing and impactful to thousands of non-profits that would not normally have access to skilled volunteers with a huge heart."
Carrisa Jones