Our mission at 48in48 is to empower nonprofits and foster community impact by providing free website development, design, and marketing resources. Through our 48-hour sprint events with dedicated teams of skilled professionals, we strive to equip nonprofits with the digital tools and knowledge they need to amplify their voices, engage their communities, and create positive change.
Our vision is to create a supportive digital ecosystem where nonprofits can thrive, grow, and achieve their goals. By offering free websites, comprehensive marketing training, branding guidance, and reliable digital support we aspire to empower nonprofits to make a meaningful and lasting difference in the world.
At 48in48, we are passionate about providing nonprofit organizations with free website development and design services that elevate their digital presence.
We envision a world where nonprofits have access to cutting-edge website solutions. Through our transformative 48-hour hackathon-style events, we connect skilled marketing and technology professionals with local nonprofits, creating an extraordinary synergy of creativity and expertise.
Our approach is grounded in believing that every nonprofit deserves a compelling online presence, regardless of financial constraints. By providing free website development for nonprofits, we eliminate barriers and unlock opportunities for growth and visibility.
During this intense 48-hour sprint, our dedicated teams of volunteers collaborate tirelessly to craft stunning, functional websites that capture the essence of each nonprofit's mission and values. We understand that a well-designed website is not just a digital storefront but a powerful tool for storytelling and engagement.
Our commitment extends way beyond free website development for nonprofits. During the main event, we provide 3-4 sessions introducing WordPress, marketing, branding, and impact training to each participating nonprofit at no cost to them. This ensures that they can manage their new free website and gain valuable insights and strategies to enhance their overall marketing efforts going forward.
As a global organization with a local focus, we engage non-build team volunteers to be part of our planning committees. Build team volunteers, driven by a shared passion for social impact, collaborate with nonprofits to develop their websites.
Join us on this remarkable journey of transformation and collaboration. Together, we will harness the power of free nonprofit website design to amplify your organization's mission and create meaningful change. Experience the impact of 48in48, where nonprofit websites are crafted with passion, expertise, and the vision of a brighter future.
The History Behind 48in48
Inaugural Event: We gave $1,200,000 of value to nonprofits over 48 hours.
In 2015, an extraordinary event took place at General Assembly in Atlanta, Georgia. Over 150 digital marketing professionals gathered for a mission: to build 48 free custom websites for 48 nonprofits in only 48 hours. It was an ambitious undertaking that required teamwork, dedication, and expertise.
The event was a whirlwind of creativity, with teams of developers, designers, UX experts, and writers collaborating to bring each nonprofit's story to life. At the end, each nonprofit received their new website and the tools to go live and make a difference.
Jeff Hilimire of Purpose Group and his slightly shorter friend, Adam Walker of Edgewise.Media, are the founders of 48in48. Together with their deep background in digital marketing and passion for helping nonprofits, they founded 48in48 in 2015 with the vision to give people the opportunity to use their superpowers to help change the world. They knew the importance of impactful websites for nonprofits at no cost.
Executive Director
Sima started with 48in48 as a volunteer in 2015 and has grown with the organization. She is known for her expertise and success in leading operations and technology programs in the corporate world. She took over as Executive Director in 2020. Sima has twin boys and lives in Atlanta.
Nonprofit Relationship Manager
Mack attended UGA, where he majored in International Affairs. He went on to complete a Masters degree in International Policy. Mack has been with 48in48 for two years as the Nonprofit Relationship Manager responsible for the nonprofit lifecycle. Mack is based in Utah.
Operations and Events Logistics Manager
The work that we're doing is impacting marginalized groups who don't have the access to capital to propel their non-profit organization from a global perspective and 48in48 we provide websites for organizations. This work truly motivates me to continue to move any roadblocks out of our way in order to provide this necessary service to our communities.
Community Engagement Manager
Yetunde is a detailed strategist, planner, risk manager, team builder and a seasoned communicator, A resource manager who is always looking to add value and improve processes. As the Community Engagement Manager at 48in48 she will be the point of contact for all volunteer activity. Yetunde lives in Atlanta with her husband and children.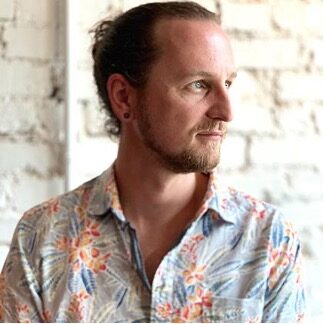 WordPress Platform Consultant
Bret has been with 48in48 since the first event in 2015.
He helps provide WordPress and platform support for volunteers during the events and nonprofits after the events.
Bret lives in Atlanta with his wife and two beautiful children.
Interested in getting involved?