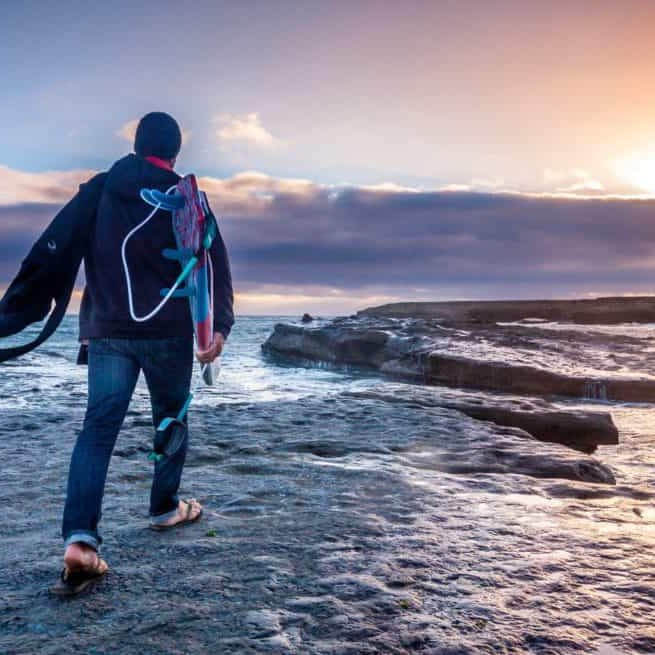 We are thrilled about our newest staff member! Meet Gina Gentilozzi!
Tell us three things about yourself
All three of my children turn around at just that moment in a movie where people would cry – to make sure, as always, that it made me cry. They find it hilarious.
I am a breast cancer survivor.
My entire childhood was spent in the marching band world. I played the flute, spun a flag, led the band. I traveled to competitions and performed halftime at a Saints game, a Dolphins game and the Cotton Bowl. To this day the sound of a marching band gives me goosebumps (and usually brings a tear to my eye.)
How did you get involved with 48in48?
I heard about the inaugural 48in48 about a week before it happened. The only volunteer slot left was 2am-6am, so I took it.  On my way in I stopped at Krispy Kreme and picked up a couple of dozen donuts, but doing so made me late for my 2am check-in.  I showed up to PCM and called the overnight cell phone to get someone to let me in, but everyone must have been asleep at that moment.  So sadly, I missed out.  I took my donuts and went home.  Last year I kept my eyes open for news of the 2016 event.  As soon as it came up, I jumped on it and volunteered.  Being that early allowed me a spot on the planning committee, followed by the Atlanta event, and the NYC event.  Now they can't get rid of me.
What is your new role going to be?
I will be the Manager of Events and Development. My major tasks will be the logistics for each weekend, as well as pre and post weekend events – volunteer engagement, promotion, Nonprofit education, etc…and helping to grow our organization to more cities, more services for Nonprofits and more good in the world.
What are you most excited about for 48in48 in 2017?
The number of people our work will touch.  We will build 48 new websites in 4 cities – that's 192 nonprofit organizations that will be able to improve how they communicate their mission, solicit donations and reach their constituents.  If each of those nonprofits were to touch the lives of 500 people (and I believe that is a very conservative estimate) we would be making a positive impact in the lives of 96,000 people this year. That makes me feel great.
What is your spirit animal?
Funny story.  My immediate response was the lion.  But my daughter made me take an online quiz. After completely honest answers, it said, Lion.  So…ROAR.
Do  you have any unique/hidden talents?
I am a baby whisperer.  I can make almost any baby stop crying.
What does 48in48 mean to you?  
Making a Difference.  It takes a good human being to commit a 48 hour chunk of their life for which they receive nothing tangible in return and help improve the lives of strangers. We bring together 200 people like that in every city we engage. That kind of selflessness is a big deal to me.