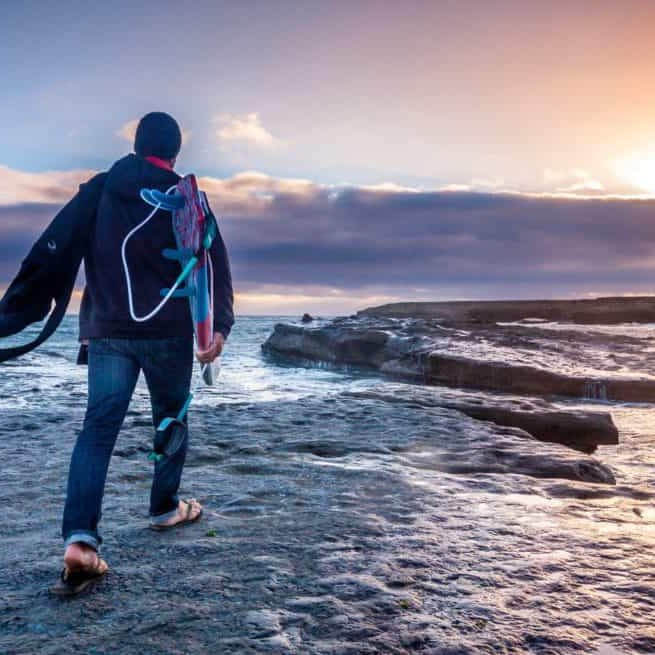 48in48 Volunteer Spotlight: Sara Loretta
Meet Sara!
Though Sara Loretta joined as a 48in48 volunteer a mere year ago, she has already taken on some transformative roles at the organization. When a friend of hers at IBM posted about 48in48's need for more volunteers, she decided to get involved. She initially dove in as a team coach, then did everything from live Instagramming at the Women's Build, to leading as an EPM on the planning committee for our upcoming Global Event this year. In her day-to-day life, Sara runs a design agency, 99 & Saint Claire, which works with nonprofits and other organizations. In their work they create conversations and change, closing gaps for the traditionally underrepresented.
A transformative education
Sara Loretta's journey with volunteerism began when she heard about AmeriCorps through a friend. "Through AmeriCorps, I fell in love with not only the nonprofit space but also alternative education, especially through STEM," Loretta remembers. Through her work in the volunteer and nonprofit space, Sara discovered how often she encountered other people so similar to her who each have their own baggage, past traumas, and values that bring them to certain causes. She saw how the nonprofit world not only helped heal her, but her surrounding counterparts as well.
Volunteer Inspiration 101
When asked what she would say to people who feel indecisive to volunteer, Sara's response is simple.
"Think about what your bottom line is. We all have the same hours and days as Beyoncé. It's only a matter of how you choose to use them."
Sara's bottom line, for example, is always impact. She aims to say yes to all opportunities – you never know where it's going to take you. "Being an EPM with 48in48 is amazing because you can connect people across the globe, then watch as you get to see everything flourish as a result," As Sara puts it, you never know what can come from an experience – who you'll meet, what will end up on your resume, what impact you can make. You can do one event, if you don't like it, then at least you've tried it.
Why Sara works with 48in48
Sara's mission maintains that everyone deserves to have their story told, whether or not the media gives them recognition. Paying for a website is so astronomically out there. That's why it's incredible to witness nonprofits have an even playing field and opportunity for everyone involved. You can try different volunteer roles, see what works, and wear different hats – all to help someone tell their story.
Get to know Sara!
What's your favorite '90s jam?

This Is How We Do It by Montell Jordan.

What is one personality trait you simply have no time for?

When people chew with their mouths open.

Which do you prefer, logic or creativity?

Logic, but creativity comes at a close second.

You're a new addition to the crayon box. What color would you be and why?

Slate gray because I'm the foundation and I give colors to people's businesses.

Who would win a fight between Spiderman and Batman?

Batman, but it has to be the Batman Begins version.

What are you known for?

Drinking coffee like Lorelei Gilmore does.

We finish the interview and you step outside the office and find a lottery ticket that ends up winning $10 million. What would you do?

I would first invest it into kids in the juvenile system in order to give them meaningful futures. It's a cause I'm very passionate about.