48in48 Volunteer Spotlight: Atsushi Hisaka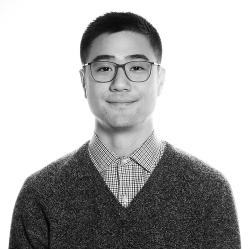 Meet Atshushi
Atsushi is a Senior Technical Product Manager at Verizon Media and helps advertisers achieve happiness across its ad platforms. Throughout his career, he has worked with SMB to Fortune 50 businesses.
Why Did Atsushi Volunteer?
Atshushi was introduced to 48in48 by a colleague at Verizon Media who presented 48in48 as a very tenacious group, which caught his attention. He understands the importance of a website in representing a brand or organization properly, and that's why he decided to volunteer for the Social Justice Build Event in June of 2021. 48in48 tapped into Atshushi's digital advertising expertise by assigning him to the judging panel that evaluated all websites created during the event.
"A visitor for a website should intuitively know what the organization does and how to engage with the group. The websites produced from 48in48 can help achieve just that. Amazing. "
What Did Atsushi Enjoy Most About His 48in48 Experience?
The wide array of backgrounds, expertise and perspectives of the judging panel. Some judges had more of a creative background while others were more business oriented, and he enjoyed hearing their varying thoughts on what makes a website effective. He added that the collaborative thought process among the judges while evaluating sites was fun. Picking a winner was challenging.
Atsushi's Top Reason Why You Should Participate in a 48in48 Build Event.
Exposure to new causes and nonprofits. Atsushi has volunteered for several groups but was glad for the opportunity to discover new missions and causes. For him, it was a chance to learn a little bit more about what is happening in the world around us, and thinks that's an opportunity everyone should take.
Will Atsushi Volunteer For Future Events?
Yes! Atsushi enjoyed being on the judges panel and wants to take on a more hands-on role in the future. Seeing the finished products made him want to be a part of the 48in48 vision.
Get to know Atsushi.
Favorite 90's Jam: Nas Illmatic album – it's timeless
Which do you prefer, logic or creativity? Pro Logic. Logic is a necessary foundation, but will only take you so far.
What inspires you? Success. I can be competitive and like solving problems.
What are you known for? My dry humor.
We finish the interview and you step outside the office and find a lottery ticket that ends up winning $10 million. What would you do? Take it to a lawyer to redeem on my behalf so I can remain anonymous. Then my first "treat myself" item would be a new fishing boat.