48in48 Nonprofit Spotlight: WE:ARE
Who is WE:ARE?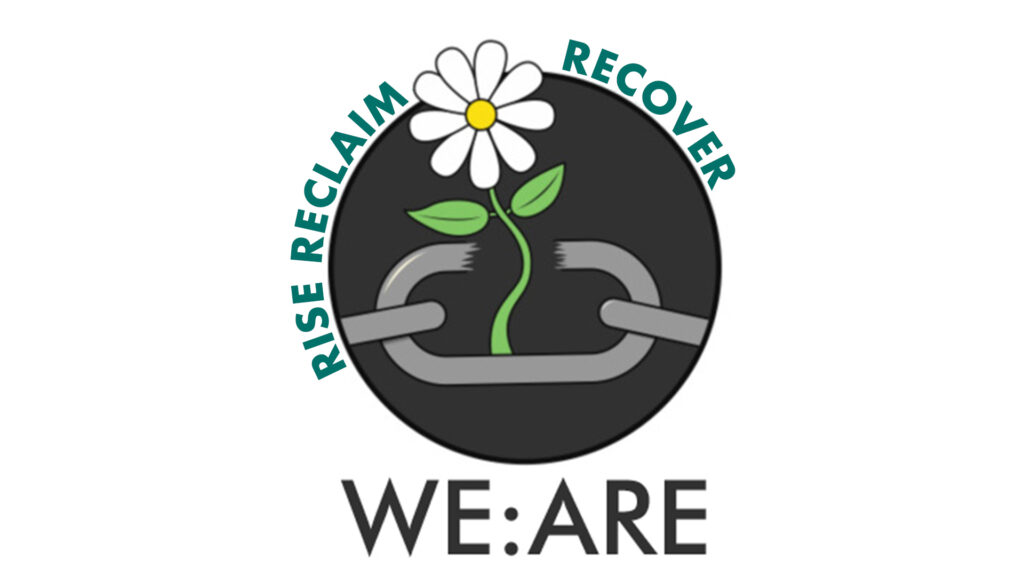 I got the opportunity to speak with Jo Willis recently about WE:ARE Women's Empowerment And Recovery Educators.  A nonprofit organization based in Birmingham, England, WE:ARE serves women who have experienced domestic violence by giving them the tools and community to work through their experience in order to live a free life.
Jo began her role with WE:ARE at what she calls the perfect time in her life. Coming from a background in media, Jo started as a trustee on the board. Immediately amazed by the impact that WE:ARE created, Jo quickly transitioned into a full-time role and now serves as an Administrator. Describing that impact, Jo said:
"It is amazing to see what we do. To see people come through the doors who have been through such a terrible experience and see them flourish."
History
WE:ARE was originally founded in 1998 as the Allen Craft Project to support community development in the Birmingham area. After recognizing that domestic abuse was the underlying cause of the majority of issues Allen Craft Project addressed (debt, housing, children, mental health, alcohol, drugs), the program pivoted. Under the guidance of two survivors, the Domestic Abuse Project was added in 2002.
Gaining recognition throughout Birmingham, the Allen Craft Project became the Birmingham Freedom Project with new opportunities for growth. Starting off as a team of two and becoming a full-time staff of six in 2019, the Birmingham Freedom Project became WE:ARE—Women's Empowerment and Recovery Educators, with the mission to enable
"women and children to create safe homes, safe hearts, and safe minds."
What WE:ARE Does
WE:ARE primarily serves women 16 and over with three pathway programs: Freedom, Own My Life, and You and Me, Mom. All programs are designed to educate and help women who have experienced abuse. Starting with the Freedom program, women learn about the tactics of a dominator and are given a foundation of knowledge based on their own lived experiences. The 11-week program goes over each kind of abuse and tools to recognize the signs of a dominator.

The second program, Own My Life, builds on Freedom to develop a psychological paradigm to reconcile with abuse. Developing this psychological perspective, women build self-esteem and confidence. The final program is You and Me, Mom, focusing on how domestic violence affects you as a parent. Describing the program Jo said:
"It is not just about one program and setting the women free—it is about being there for them whenever they need us."
Beyond their three main programs, WE:ARE women's workshop builds on their strengths through group activities including art therapy, art courses, and mindfulness courses.
How 2020 Affected WE:ARE
Like all nonprofits, WE:ARE was hit by COVID-19 and had to pivot to an online platform. Originally created to only serve Birmingham, utilizing Zoom expanded WE:ARE's outreach to women beyond the traditional area to communities throughout the United Kingdom. When WE:ARE first went into lockdown last year, their programs were entirely in person. Within a few weeks of lockdown, Natalie Collins, creator of the Own My Life program, transitioned to completely online. Jo said:
"We have just kind of run with it. The women still feel very connected and still part of the sisterhood. We have been able to give them opportunities that we wouldn't even have been able to in person."
Now both Freedom and Own My Life are completely virtual, along with webinars, book groups, and the rest of their community events.
48in48
WE:ARE found out about 48in48 from a nonprofit newsletter. Jo Willis represented WE:ARE during our Fall 2020 Global event and worked with her build team to develop their new 48in48 WE:ARE website. When asked about her experience Jo said,
"I absolutely loved it. I have a media background and it reminded me of working on short deadlines [and] getting things done. I was busy the whole weekend seeing what the guys were up to on Slack, and I absolutely loved it. The team was amazing. They got what we do as a job instantly and wanted to drive all that passion into our website."
Since the Global Event, WE:ARE's website has seen an increase in donations and outreach from women throughout England. With streamlined content and optimized SEO, WE:ARE browsers found the website a lot easier to access information and contact the nonprofit. Describing whether Jo would suggest 48in48 to another nonprofit she said,
"Do it — just absolutely do it. It is like being in a newsroom working to a deadline and to see these people that are so skilled at what they do come together for a weekend … is absolutely amazing."
Looking Ahead to 2021 + How to Help Out
Looking ahead in 2021 WE:ARE is focusing on building on its existing programs and continuing to develop its capacity to provide support to women throughout Birmingham. Entirely grant-based with no government funding, WE:ARE relies on donations and writing bids. Every penny counts! If you want to support you can donate to WE:ARE through Social Giving. With your help, WE:ARE can continue to provide women with life-changing knowledge that can help them to rise, reclaim, and recover from their past experience.

To stay on top of all things WE:ARE including webinars and book club updates, make sure to follow them on Twitter, @dvsouthbham! If you know another Nonprofit who might be interested in a new, free website build, please check out 48in48!