Why our Volunteers Volunteer
We asked our year-round Marketing Committee volunteers why they do what they do for 48in48. These volunteers share their knowledge, expertise and time on an ongoing basis throughout the month and year. Please see how some of these skill-based volunteers answered that question.
If you're interested in putting your Marketing, Creative or Technology skills to use while giving back to Nonprofits across the country and the globe, please sign up here. We'd love to have you!
Sean Brevick
I joined the 48in48 Marketing team during the summer of 2020. With remote working and business travel screeching to a halt due to the pandemic, I was looking for a way to donate my time and volunteer and was introduced to the great team and family at 48in48. While I had the opportunity to volunteer at one of the several build events held each year, I wanted to also leverage my digital & hospitality marketing experience and participate on a more frequent basis. From site development to content development to social media, our volunteer-based marketing team definitely have super powers working their day jobs while helping to build excitement and promote the events for our sponsors, nonprofits and volunteers. Come join us.
Amanda Thompson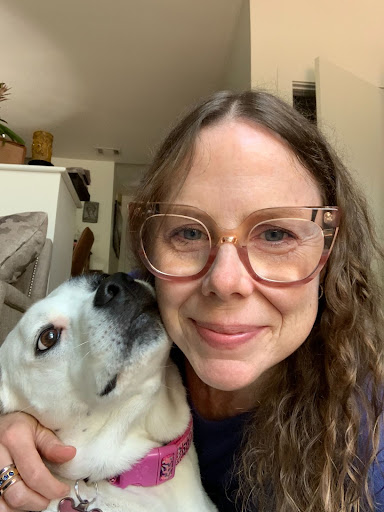 I started out as a 48in48 build event volunteer in 2018, and loved the work that we were able to accomplish for our assigned Nonprofit in such a short amount of time. The bonus was the energy and camaraderie of the fun weekend event itself. In early 2019, I started volunteering for 48in48 on a more regular basis – outside of just the weekend events. I started interviewing Nonprofits and Volunteers, and writing up Spotlight blog posts on them. I get so inspired by every single person I talk to in the 48in48 extended family. Nonprofit leaders who live their passions to the fullest. Volunteers who give their time so willingly and selflessly. And during 2020 when a lot in the world seemed so wrong, 48in48 gave me a way to tap into people who are doing things right and for all the right reasons. I continue to volunteer so that I can help these incredible Nonprofits get a new website and access to new donors, volunteers and more. Their causes are varied, but each is so important to improving life in their little slice of this world. I love being a tiny part of their positive impact on their communities.
Kirby DuBose
I started supporting 48in48 in the summer of 2020, to not only help broaden my outreach and connections in Atlanta, but to remind myself of the constant work that many of 48in48's participants, both on the volunteer side and nonprofit side, put forward. When working remotely, or even working in the office during a pandemic, you can often feel out of touch with the external world. Working with 48in48 as a nonprofit recruitment manager and as an interviewer for nonprofit spotlights has given such amazing insight to how interconnected these amazing organizations are, and the amazing purpose that 48in48 serves in tying all of these communities together, in such an innovative way with the technology space. It has been such a privilege to watch the 48in48 community evolve and expand, and exciting to think of where it can take its potential in the future.
Lauren Gibeaut
I joined 48in48 in late 2020 after graduating college earlier that year. I was searching for a full-time job post grad, and while I was networking I was introduced to Amanda Thompson. I was impressed by her impact and passion she had for the organization. When she mentioned the need for help with 48in48's social media, I jumped at it. I have been working with 48in48 ever since creating social media content on a weekly basis. Volunteering with 48in48 has allowed me to put my skills to use in order to benefit others. It is rewarding to be able to donate just a handful of hours a month toward such a great cause. It has been such a great experience getting to work with the team and make a difference together.
Robert Johnson
I started volunteering with 48in48 in 2019 at a build event. I participated in several build events during the pandemic and began volunteering behind the scenes on the marketing committee on various projects. I enjoy giving back to the community and learning about amazing nonprofits; the added value has been collaborating and networking with some of the most talented professionals in the Technology space. It's been a fantastic experience.
Denise Denson
Back in 2019 I volunteered with 48in48 on a build team and filled several of the in-person event roles. The last event prior to the pandemic. I had such an amazing time meeting all the volunteers on my company team and all the other volunteers too. But what I enjoyed most was building websites for nonprofits in need, alongside so many brilliant people volunteering their time just like me. I loved my new 48in48 family so much I couldn't stay away. I joined the marketing and event planning committees, helping to develop a new plan to pivot to all virtual events in the new world we found ourselves in. This was a massive undertaking that allowed me to use my project management, marketing, and creative skills, building new content, processes, and procedures. And as an added bonus, leading and managing gave me more confidence in my day job, which allowed me to grow in ways I never anticipated. There are so many great reasons to join us as a committee team member, so I hope you'll consider becoming a part of the team. We'd love to have you!