Nonprofit Spotlight: Pioneer Knowledge Services
We are excited to feature Pioneer Knowledge Services! They participated in our 2022 Women's Build Event, and have quickly developed a great relationship with us at 48in48.
What is Pioneer Knowledge Services?
Pioneer Knowledge Services works with organizations to gather, develop, and share information and knowledge that will better position organizations to achieve their goals. Pioneer Knowledge Services was founded in 2012 by Edwin Morris, who serves as the organization's president. They focus on the importance of an organization's cumulative knowledge as that organization's most valuable resource. Their main mission is to bring knowledge management capabilities to Nonprofit organizations. Pioneer Knowledge Services uses internal facing podcasting as a way of spreading and strengthening the culture of an organization. Edwin says that they have achieved another, unintended impact as well. Through developing their system, they have brought together a one-of-a-kind global community around knowledge handling.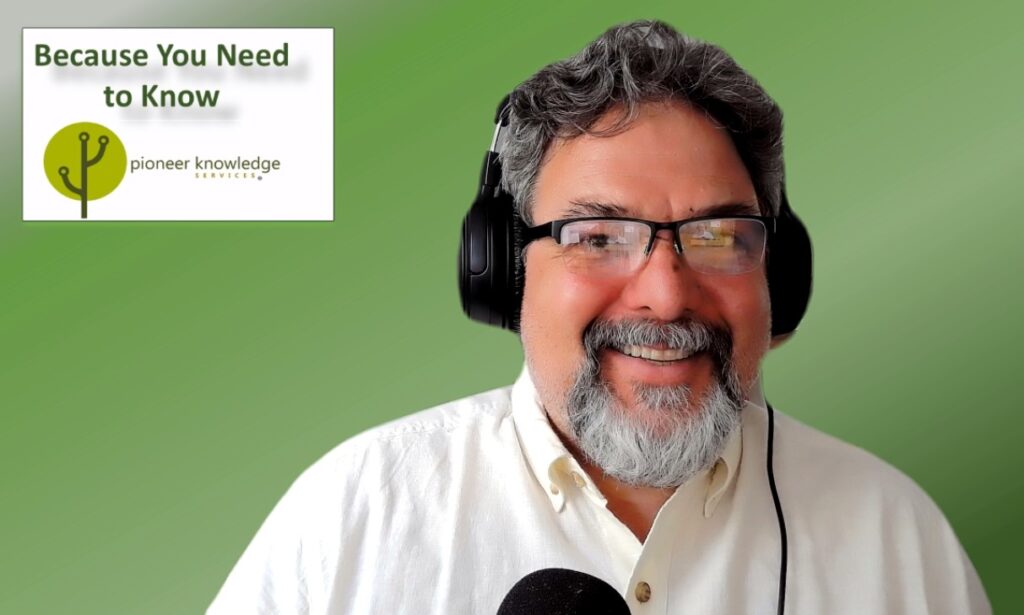 Who is Edwin Morris?
Edwin Morris is the Founder and President of Pioneer Knowledge Services. A disabled veteran, Edwin began serving in 1981. He was deployed to Iraq twice, as a sergeant in 2004, and then as a second lieutenant in 2005. In the years after Iraq, he began to grow his interest in knowledge management, serving as a contracted trainer, doctrine writer, lessons-learned knowledge leader, and knowledge management lead for various government contractors serving Fort Huachuca in Sierra Vista, AZ. He founded Pioneer Knowledge Services and has grown it from an idea to a full-fledged Nonprofit with an impressive board of directors who are all passionate about learning and knowledge management. Edwin is inspired by, no surprise here, learning. He said he has always had an enthusiasm for seeking knowledge to understand people and to help them. He wanted to emphasis to anyone who may be involved with Nonprofits that it can be a long process, but to "never give up, and just keep pushing!"
How has 48in48 impacted Pioneer Knowledge Services?
A recent participant in the April 48in48 Women's Build Event, Edwin has already seen the impact having an updated website has on his organization. A guest on his podcast who had previously noted how hard it was to find anything on his website, came back and was very impressed by the professionalism of the new site. Edwin spoke on his experience with the Nonprofit Coursework that 48in48 requires of its Nonprofits, saying that the process was professional and a great learning experience for him.
If you want to learn more about Pioneer Knowledge Services, please visit their website https://pioneer-ks.org/