Nonprofit Spotlight: Georgia's House
What is Georgia's House?
Georgia's House is a safe haven for all women and children affected by domestic violence. They are a relatively new Nonprofit based in Park Forest, Illinois, that strives to provide resources and services to support families who are affected by domestic violence and transform their lives. Georgia's House Executive Director and Founder Tiffany Abercrombie explains that the organization's mission is to provide emergency shelter and supportive services to women and children affected by domestic violence. Through legal advice, counseling, spiritual coaching, professional development, making strategies and transitional housing, they help women live more whole and fulfilling lives. Their vision is empowering and creating a bright future for these women and children where all their needs are addressed in a holistic manner.
News + Recent Events at Georgia's House
Georgia's House just hosted a major Toy Giveaway and Resource Fair in December 2021. It was open to the public, focusing on women who have experienced domestic violence (about half of the attendees). They held the event as a blessing to the families of domestic violence and those who were experiencing the financial burden during the holiday season. Many volunteers, vendors and resources such as mental health counselors, child care centers, therapists and healthcare networks supported and participated in this event. Georgia's House received donations (monetary and toys), funds and grants (two from Walmart), and each child got to take away 2-3 toys. Dreezy Claus, Chicago's Black Santa, was their special guest. If you want to help this special Nonprofit, please donate here.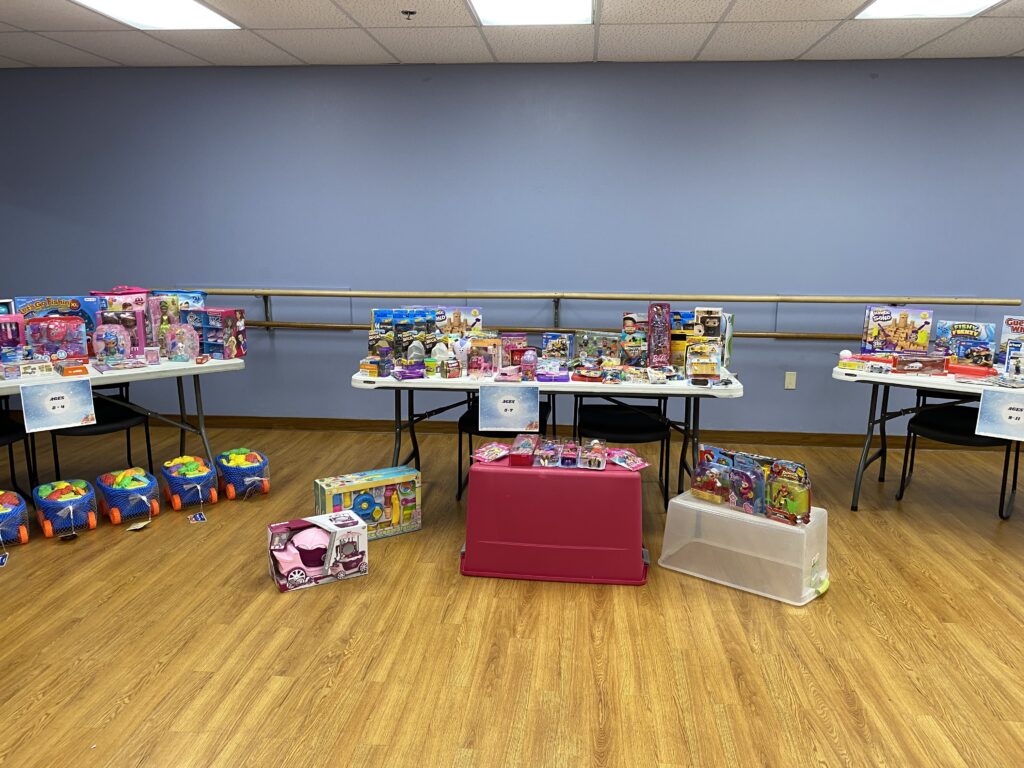 How has 48in48 impacted Georgia's House?
"I was thrilled that my organization Georgia's House was the 1st place [website] winner in the 48in48 Women's build event."
Tiffany shares that Georgia's House's participation in the very recent 48in48 Women's Build event has already been very helpful to the organization. The Nonprofit's new women-built website is now more appealing, informative and educational. They have incorporated a new social media feature for LinkedIn, Facebook and Instagram, and the website now offers a new online support group through Zoom to help women suffering from domestic violence. They host different topics and have group and one-on-one interactions, so domestic abuse survivors can share their stories. They even connected with a 48in48 volunteer, who has also signed up for online support.
"I think overall it was such a great experience. Fast paced, but great. I am grateful that my organization was selected for the 48in48 Women's Build event. It was great having a team of women building the website, writing content and putting it together."

Tiffany Abercrombie
Fun Facts about Tiffany
Tiffany has no time for liars, and she prefers creativity over logic. She's known for being transparent and straightforward – she says she doesn't sugarcoat anything! She thinks Spiderman would beat Batman in a battle. And if she wins $10 million, she would buy a house and an apartment building for Georgia's House, and furnish and decorate everything for her community.

If you want to learn more about Georgia's House, please visit their website georgiashouse.org.
If you want to volunteer with 48in48 to help Nonprofits like Georgia's House, please find out more here.