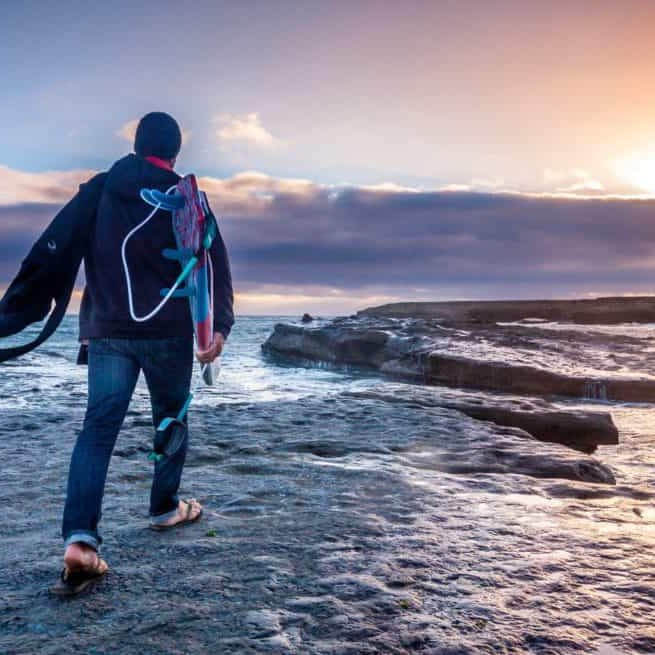 4 Strategies to Diversify Your Nonprofit's Revenue Streams
Your nonprofit is constantly on the lookout for more funding. After all, revenue powers your important programs, activities, and services so you can make an impact in your community and advance your mission. However, if you're only relying on one or two revenue streams to fuel your organization, you're missing out on a huge opportunity to upgrade your fundraising plan.  
The best way to expand your budget is by diversifying your revenue sources. Backed by multiple revenue streams, your nonprofit can create a predictable flow of income that can supplement your strategic plan year-round. This increased sense of stability will allow your organization to meet its daily needs and grant it the flexibility to pursue larger, high-impact projects. 
In this guide, we'll go over how your nonprofit can diversify its revenue streams. Specifically, we'll cover:
What are the Benefits of Multiple Revenue Sources?

How to Build Multiple Revenue Streams

Strategies to Diversify Your Revenue Streams
To get your nonprofit on track to a sustainable future, you'll need to leverage comprehensive software that provides all the features you need under one roof with powerful integrations. For example, an all-in-one solution that natively integrates with Salesforce can help you collect important data insights and create an informed fundraising strategy, helping you expand your budget. With the right technology, you'll be in great shape to take your nonprofit to new heights. 
What are the Benefits of Multiple Revenue Sources? 
In times of risk and uncertainty, relying on a single revenue source can stall fundraising altogether and put your nonprofit in a difficult position. To build resilience and help your organization optimize its financial health, you'll need to tap into multiple revenue streams. 
Diversifying your revenue sources has the following key benefits: 
Increased sense of security.

There are multiple obstacles that can appear in your nonprofit's way, like economic downturns, changes in donor behavior, or policy changes. Tapping into multiple streams of revenue can help your organization proactively set itself up for success in the face of any challenge. If one revenue stream is negatively affected, you'll still have multiple other opportunities to grow your budget and continue your nonprofit's daily operations. 
Ability to pursue new and more costly projects.

Your nonprofit likely has big dreams to change the world and make a significant difference in the lives of those around you. Often, this requires elaborate projects that will need more funding than your usual activities. With more room in your budget from multiple sources of revenue, you'll have the flexibility to pursue large-scale projects and new innovations that will benefit your community. 
Opportunity to more closely engage with donors.

Donors have different giving preferences, so limiting yourself to one or two revenue streams might cause you to miss out on a significant portion of your support base that would be more inclined to give if other opportunities were available. Expanding your revenue streams invites donors to engage with your organization in new ways and be even more generous by giving in several different ways. 
When you have multiple revenue streams, you can adapt quickly to changes and shift your focus to revenue sources that are more likely to bring in funds for your organization at any time. 
How to Build Multiple Revenue Streams
Tapping into multiple revenue streams will take effort and planning on your end, but once you have these set up, you'll be able to reap a wide array of benefits. Let's take a look at the specific steps to naturally incorporate new revenue streams into your nonprofit's fundraising strategy: 
Invest in fundraising software

to support you in building out multiple revenue streams. Specifically, you should look for

comprehensive software

that offers multiple solutions to engage donors, send targeted donation requests at the right time, manage incoming donor data, market your fundraising campaigns on your website and across social media, and more. Backed by the right technology, your nonprofit can ease its administrative burden and make the fundraising process simple and convenient for your team and its supporters. 
Reflect on your existing revenue streams.

What revenue streams is your nonprofit currently using, and are these working to your advantage? Take the time to identify ways you can expand and refine your existing revenue streams as well as determine new revenue streams that your supporters would be receptive to. Look at past fundraising data from your events and campaigns to inform this decision. 
Develop a fundraising plan.

With your nonprofit's team, come up with a clear plan that lists the different fundraising streams you want to tap into, such as building out your website to grow your online fundraising efforts, communicating with major donors to grow stronger relationships, and incorporating peer-to-peer fundraising into your campaigns and events. Set SMART (specific, measurable, attainable, relevant, and time-bound) goals for how you want each revenue stream to perform. 
Track metrics.

As you launch these different revenue streams,

track metrics

to determine your success and how you can optimize your approach. The right fundraising platform can help you generate real-time data reports for your different fundraising streams, allowing you to hone your strategy as needed. 
A strategic fundraising plan will provide your nonprofit's team with a clear roadmap for how to achieve sustainable financial health. Make sure each team member knows their role and responsibilities in helping your organization diversify its revenue sources. 
Strategies to Diversify Your Revenue Streams
Now that you have a solid understanding of the importance of diversifying your revenue streams and how to build your fundraising plan, let's dive into specific strategies to grow new revenue sources. 
1. Build a recurring giving program
Recurring giving can help your organization achieve financial security by prompting donors to give more frequently and in larger amounts. To establish a thriving recurring giving program, use these best practices:
Add a recurring giving option on your donation page:

Make signing up for monthly giving convenient by adding an option to change your one-time donation to monthly. You might also include suggested monthly donation amounts, such as $10, $25, or $50, to prompt users to give more than they originally intended to. Plus, including the impact of your donations can help your donors understand the tangible connection between their gift and the difference it will make in your mission. For example, an animal welfare nonprofit might explain how a monthly donation of $25 will fund meals for 10 dogs in their care. 
Target supporters with monthly giving requests:

The right fundraising technology will help your nonprofit power off automated requests to join your monthly giving program. For example, by leveraging a

donation app that integrates with Salesforce

, you can automatically upsell one-time donors to monthly donors as part of the donation process and suggest a predefined upgrade amount for recurring donors that they can accept with one click. 
Spotlight monthly giving on your website:

Create an engaging and informative event landing page on your website that highlights the benefits of monthly giving and any perks supporters might receive. For example, you might offer free merchandise, VIP access to your events, or membership to an exclusive donor club. You could also create bold call-to-action buttons across your website that ask donors to sign up for monthly giving, with a link to your donation page. 
As you launch your monthly giving program, remember to express appreciation to your donors who sign up. eCardWidget's guide to thanking donors recommends writing personalized thank-you notes that reference the amount donors gave and how this will make a difference in your mission. This will help your monthly donors feel valued and encourage them to give year after year. 
2. Encourage peer-to-peer fundraising
Peer-to-peer fundraising empowers your loyal supporters to raise money on your behalf and boost awareness of your cause. You can run a standalone peer-to-peer fundraiser or pair a peer-to-peer fundraiser with an event like a gala, auction, or walk-a-thon to drive even greater fundraising results. 
Look for a fundraising platform with the following peer-to-peer fundraising features to make giving and sharing your cause easy: 
Robust & easy-to-use website builder:

Your fundraising solution should empower you to develop custom campaign pages with your nonprofit's unique branding, including photos and impact stories. 

Personalized peer-to-peer fundraising pages:

Hand over the fundraising reins to your supporters by enabling fundraisers to create their own fundraising pages individually or in teams. 
Embedded donation forms:

With the right software, you can streamline the giving process by including the donation form right on your campaign and fundraising pages. 

Automated emails:

Leverage your fundraising solution to update fundraisers on overall fundraising progress, congratulate them on their successes, and build strong partnerships. 

Text engagement:

Send text updates to reach supporters directly and ensure they see your messages. 

Social media integrations:

With built-in

social integrations

, supporters can easily share their fundraising pages with their personal networks and encourage even more people to donate. 
Remember to check in with your peer-to-peer fundraisers and ensure they know how to use the tools at their disposal to hit their fundraising goals. 
3. Grow your online fundraising strategy
Online fundraising continues to grow and is an increasingly important piece of any nonprofit's fundraising strategy. To encourage supporters to visit your nonprofit's website and give, look for fundraising technology with the following key features: 
Targeted emails:

Jackson River's guide to Salesforce donation processing

recommends leveraging a fundraising tool that will empower your organization to automatically email highly personalized donation requests to supporters. These requests should direct donors to your giving page so they can donate with ease. 
Campaign website builder:

Create easily configurable websites and landing pages that highlight your fundraising campaign. 
Personalized donation forms:

Develop mobile-friendly

donation forms

that are 100% authentic to your organization and accept a variety of payment methods. 
Insightful analytics:

Understand donor behavior and trends with real-time data reports, allowing you to optimize your online giving strategy as needed. 
A comprehensive fundraising solution makes it easy to build strong relationships with donors over time, inviting them to donate online and support your organization over the long term. 
4. Cultivate and nurture major donor relationships 
80% of donations come from the top 20% of donors, so it's essential that you have a dedicated strategy to grow major donor relationships. The right fundraising software will allow your nonprofit to: 
Prompt donors with the capacity to become major donors to give more

Encourage existing major donors to increase their giving amount

Invite major donors to give on a recurring basis
Plus, you should be able to reference specific details about major donors in your requests, inspiring your donors to give in greater amounts and more frequently. 
Conclusion
Diversifying your revenue sources can help your organization build resilience, adapt quickly to changing situations, and overall expand your budget to better achieve your mission. Armed with an all-in-one fundraising solution powered by Salesforce's data-driven insights, your organization will be in great shape to create a predictable flow of income across multiple channels.